7 Curtain Wall Trends to Watch in 2020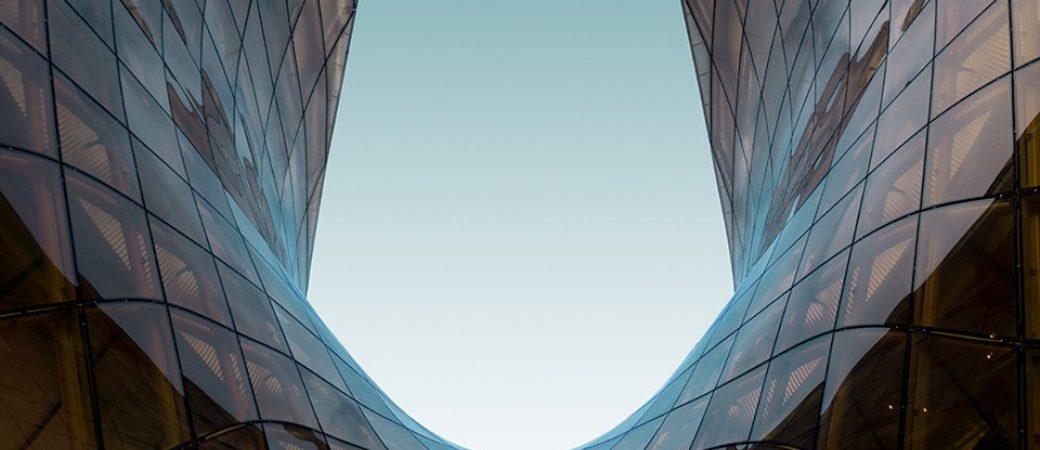 UPDATED TRENDS : 7 Curtain Wall Trends to Watch in 2021

With so many changes coming so fast, it can be hard to grasp the sheer scale of what is happening in the glass and glazing industry.
And yet, if you want to keep up with opportunities throughout the year, you have to stay informed. Here are seven major trends we are seeing for 2020 and beyond.
1. Re-evaluating the supply chain to mitigate risks

If there's one thing the recent coronavirus (COVID-19) outbreak has made us realize, it's that we take a lot of things for granted.
People tend to evaluate risk based on probability and past events, but this method has its shortcomings. You don't buy fire insurance on your house because it's likely to burn down. You get it because you can't afford the damages or losses.
Similarly, you have to protect yourself against possible supply interruptions, whether the threat comes from a global pandemic, an act of God or a trade war.
Start by understanding your exposure. Then develop a strategy to protect your business. For some businesses, this means diversifying their pool of suppliers. For others, it means educating procurement about alternatives or developing a new area of expertise.
Related article : Shifting to Strategic Procurement in the Glass and Glazing Industry

2. High-performance buildings require high-performance glazing

The rapid move toward high-performance buildings will continue to drive demand for energy-efficient panels, which also require more technically advanced glazing systems.
While triple-skin facades undoubtedly cost more than double-skin facades, the difference may become negligible when you factor in energy savings over the building's lifespan.
You also need to take into account significant gains in durability, acoustics and ventilation, and occupants' overall comfort.

3. Technology makes complex building designs easier

There was a time when facades with complex geometry were reserved for high-profile projects such as the National Grand Theater of China or the Guggenheim Museum Bilbao in Spain.
Today, however, more and more architects are using advanced computerization tools, such as Building Information Modelling (BIM), to design buildings with a unique and eye-catching appearance.
BIM is now frequently used to model buildings with huge curved-glass panels, as well as to test energy performance, code compliance and cost estimation scenarios.

4. Moving towards greater collaboration

All these complex projects require a fundamental change in the way architectural and engineering firms currently work with glaziers and their suppliers.
As new technologies, techniques and materials become available, many businesses are now involving glaziers earlier in the design process. Similarly, glaziers are well aware that to ensure compliance, they have to communicate to their suppliers detailed and relevant information in a timely manner.
This collaborative approach benefits all parties involved. When working on complex building envelopes, the blend of knowledge and expertise enables engineers and architects to improve the predictability of costs and results. It also sets more realistic expectations in terms of delivery times.
Related article: Why Engineering and Procurement Should Work Together

5. Befriending nature

Environmental friendliness and the widespread use of solar panels already appeared in our 7 Curtain Wall Trends to Watch in 2019.
And they are certainly here to stay in 2020. Most curtain walls now fall in line with green architecture, as they reduce the negative environmental impact from buildings and, by the same token, aim for energy efficiency.
In addition, people living in urban areas are longing to connect more with nature. As a result, there is a growing interest for biophilic design where architects integrate direct and indirect experiences with nature.
Frameless-glass walls with nature views provide abundant natural light, which has significant positive effects on health. Similarly, sounds—and especially the absence of sounds with soundproof windows—contribute to the multi-sensory biophilic experience.

6. The big glass trend is getting even bigger

Extra-large insulating glass units (IGUs) are becoming the norm, and architects and engineers are combining creativity and ingenuity to challenge the limits of the possible.
This pervasive trend is a great opportunity to tap into new and expanding markets, but industry professionals often must change the way they work.
Some of the repercussions include investing in software to run performance simulation and finding new suppliers for custom extrusions and stronger framing.

7. Preparing for stricter regulations

New York City Mayor Bill de Blasio created a stir when he announced in April 2019 that he was preparing legislation that would support the construction of more energy-efficient glass and steel structures (source).
This doesn't mean, as some inaccurately reported, that this points to the end of the skyscraper, but simply that New York, like many other cities before her, will impose certain energy efficiency standards on architects.
The message to developers and architects is clear: Get proactive and learn now how improvements in glass and shading can reduce energy consumption. Because ultimately, what is good for the planet is also good for business.

As the industry changes, you must change too

Naturally, not every trend will impact you equally, but it's still likely to influence your customers' expectations. So, the question you need to ask yourself is: How will you position yourself for the future?

ABOUT VICONE
Since 2004, we have been designing and manufacturing custom rubber parts for companies and industries around the world.
Need custom rubber parts?
Let's start a conversation! Tell us about your project and we'll explain how we can help. Contact us