WHY ENGINEERING AND PROCUREMENT SHOULD WORK TOGETHER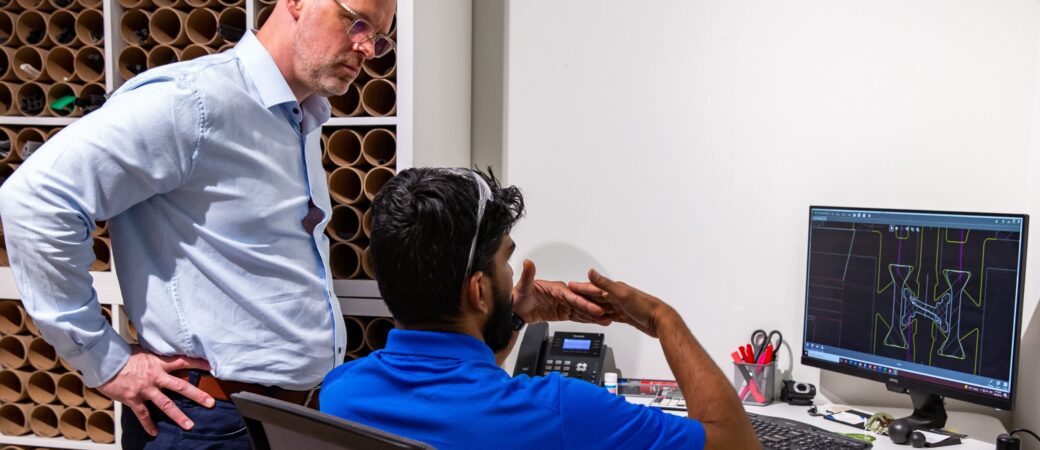 Ask any engineer in the glazing industry their main criteria for selecting suppliers and the answers are likely to be along these lines: "We only work with innovative suppliers. We have to be ahead of industry trends. Product quality matters, and it has to meet the specs."
Now, ask the same question to procurement and the answer is generally some variation of "Pricing must be competitive, and suppliers need to be able to reduce unit costs."

THE DANGER OF SELECTING SUPPLIERS IN SILOS
Make no mistake, all these concerns are valid, but they also reflect the danger of making decisions in silos. Overlooking the company's vision and organizational goals opens the door to costly risks and missed opportunities for innovation.
Minimize risks
Manufacturing and assembly cycle times are largely driven by a product's design. As a result, material and part flaws can cause costly delays, or worse, production interruption. Engineers need to make sure that the purchasing department is aware of these risks. And by the same token, procurement should ensure engineering is not over-engineering new products.
Encourage innovation
The glass and glazing industry is constantly evolving. For innovation to occur, you want suppliers that thrive on finding solutions to complex challenges. For instance, Cascadia Windows was able to create the first thermal gasket of its kind in the world. But it wouldn't have been able to do that if it was focused solely on cutting costs.

THE ART OF CREATING A SHORT LIST OF PREFERRED SUPPLIERS
Establishing a system to help evaluate suppliers is a surefire step to guaranteeing your company's success.
Challenge assumptions
First, beware of your own biases. We all make presumptions. It's just human nature. Is bigger really cheaper? Are smaller suppliers less or more responsive? Do lower prices translate into lower costs? Not if they lead to higher inventory costs or expensive design flaws!
Once or twice a year, take a step back and test your assumptions. Here are six questions to assess product and service quality, important considerations to assess dependability and what you need to know to assess cost and speed.
Empathy is good for business
Second, try to empathize with your counterpart's position. It's not about who's right or who's wrong. It's about understanding engineering's product innovation objectives and procurement's aim to reduce costs. These goals are not irreconcilable. But make sure both departments' goals are aligned with your company's vision and determine acceptable trade-offs for each.
Focus on what matters
Third, remember what you're buying. Don't focus so much on cost as on total value. Price comparisons really make sense when you're comparing commodities. But if you want to break into new markets, it will take more than just a typical supplier. Only a long-term partner can help you strengthen your competitive position. While these suppliers are harder to find, the value they bring is worth the extra cost per unit.
WHERE DO YOU GO FROM HERE?
The best way to choose reliable vendors is to avoid isolated decision-making by making sure you work together and communicate your concerns and objectives.
If you truly believe that better collaboration between the engineering and procurement departments will benefit not only your job, but also the company's bottom line, then take the first step.
Invite your counterpart for coffee and discuss how you can set up a system to REGULARLY evaluate new and existing vendors. And keep in mind that vendor selection is not a task that is ever completed; it's an ongoing process.
ABOUT VICONE
Since 2004, we have been designing and manufacturing custom rubber parts for companies and industries around the world.
Need custom rubber parts?
Let's start a conversation! Tell us about your project and we'll explain how we can help. Contact us