7 CURTAIN WALL TRENDS TO WATCH FOR 2019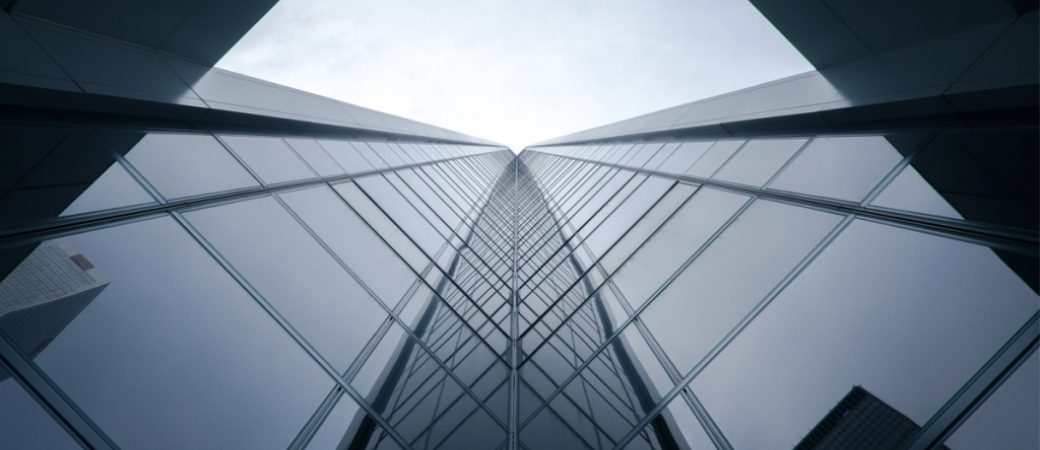 UPDATED TRENDS : 7 Curtain Wall Trends to Watch in 2021

Stay current in the commercial space for curtain walls and facades. We have done the trend research for you, so you can dive right in and start heading in the right direction.

1. GO GREEN OR GO HOME
While green building isn't exactly a new trend, it has been fully integrated into a number of laws and regulations. The new norms affect material selection, with longevity and environmental friendliness at the top of the list of criteria. PVC seals are being replaced by seals made from silicone and other materials, with important considerations like thermal and UV-resistant properties added to the mix.
As for legislation, Passive House Certification is making its way into the day-to-day language of global architects and developers. Recently adopted laws in California that are part of the California Green Building Standards Code (CALGreen) and those under consideration in the State of Washington will accelerate the uptake of environmental product declarations (EPDs), boosting the importance of the embodied carbon impacts of material selection.
Sustainability is becoming the industry standard. California, a longtime leader in green practices, has set ambitious goals for the development of Zero Net Energy (ZNE) buildings including the aim for all new commercial construction to be ZNE by 2030 and 50% of commercial buildings to be retrofit to ZNE by 2030. According to the Journal of Sustainable Real Estate, curtain wall systems can directly affect LEED credits, making them, and building facades, supremely important when considering green building and sustainable design.
2. IT'S GETTING HOT IN HERE
As anyone experiencing the heat in the summer of 2018 across Europe and North America can attest, global warming is an area worthy of focus, and will be even more so in the coming years. As explained in a recent Facade Tectonics piece, the trend towards climate-resilient buildings will only accelerate. So the performance of curtain walls will become even more critical.
Why? The reasons are many, but in short, the risks of overheating among vulnerable populations are growing, as is the risk of faster degradation of commercial buildings. As Mic Patterson states in the article, "The most effective measure to reduce lifecycle embodied carbon is extending the service life of a material, component or system, including a building and its facade system. This will bring considerations of durability and adaptability to the forefront as design drivers. Buildings today, even very large buildings touted as high-performance and green—LEED Platinum examples among them—are implemented with no definition of intended service life."
3. CHASING THE SUN
Solar power curtain walls will certainly be part of the future of glazing as the effort to reach self-sustainable buildings increases. They offer an efficient way to integrate photovoltaic (PV) modules.
By 2020, according to the Institute of Electrical and Electronics Engineers (IEEE), 8.3 billion square meters of flat glass will be installed annually in new buildings worldwide. That area, covered in standard solar panels in the ideal orientation, could produce more than a terawatt at peak output, and over one year it could generate some 2,190 terawatt-hours, or 9 percent of what the world's annual electricity consumption was in 2016.
Multiple companies are filing for dozens of patents in this field. Other manufacturers and planners would also do well to focus efforts on solar capture for the planet and for profit.
4. GO BIG OR GO HOME
The move toward super-jumbo glass panels is one we're seeing more often. Architects are using larger glass in buildings, and while engineers know the myriad challenges of this oversized glass, it's worth looking into if you have the budget and the vision.
Unveiled in 2006, the iconic Apple Cube in Manhattan has most certainly contributed to the trend. Even more so with its recent renovation that decreased the original 90 exterior glass panels to 15, making it seem almost invisible. While larger panels give a building an undeniable value aesthetics they also offer the well documented positive effects of natural daylight for its occupants.
With the impressive, distinctive impact of these panels, UK and U.S. architects have been getting on board, capitalizing on the glass-processor market for super-jumbo that has begun to emerge in both parts of the world.
5. LET'S GET DIGITAL
Have you heard of electronically tintable glass? As noted on the CDC blog, "shading-to-suit" is another term for this electrochromic glass, used for windows, skylights, facades and curtain walls. This type of glass allows entire elevations to change from clear to shaded, using computer-controlled mechanisms to manage light, glare, energy use and color rendering.
This digital intelligence is being used to create smarter commercial spaces, and is capturing the interest of designers, architects and engineers alike.
The benefits are clear: by eliminating conventional mechanical shading systems such as sun shades and interior blinds, architects can preserve the unobstructed view to the outside while also gaining more design flexibility without compromising energy performance or occupants' thermal or visual comfort. Increasingly stringent energy codes and the pressure to reduce window areas only add to the advantages of electronically tintable glass.
6. DON'T BE SCARED OF… HYDROPHOBIC
According to the Hydrophobic Coatings and Surfaces: 2016-2023 research report provided by n-tech Research, the market for hydrophobic materials used for self-cleaning, de-icing, anti-fouling and anticorrosion applications will grow to $1.8 billion by 2021.
While hydrophobic coatings also known as nano-coatings or nano-hydrophobic coatings have been available for decades, there is a renewed emphasis on hydrophobic materials as seen in new technological developments and the growing need for high-performance hydrophobics in the marketplace. Thanks to nanotechnology, extremely thin coatings that don't sacrifice durability are now becoming available for curtain walls.
Leading the way are carbon nanotubes (CNTs), part of a new generation of high-performance "superhydrophobic" materials, which also include graphene, nanoparticulate calcium carbonates, and various nanocomposites.
7. CUSTOM IS THE NEW STANDARD
In today's rapidly advancing world, where automation and machine learning are overhauling many industries while regulations and standards are also shifting, manufacturers and planners are being required to reduce the time-to-market.
This means innovative, non-standard, "outside the box" solutions are themselves becoming trends and will affect a curtain wall's glass, seals, aluminum and other components. Unfortunately, we often see some companies trying to force "standardization" on their designers and engineers, leading company leaders to believe they've found a faster and easier way to design new products.
ABOUT VICONE
Since 2004, we have been designing and manufacturing custom rubber parts for companies and industries around the world.
Need custom rubber parts?
Let's start a conversation! Tell us about your project and we'll explain how we can help. Contact us