SHIFTING TO STRATEGIC PROCUREMENT IN THE GLASS AND GLAZING INDUSTRY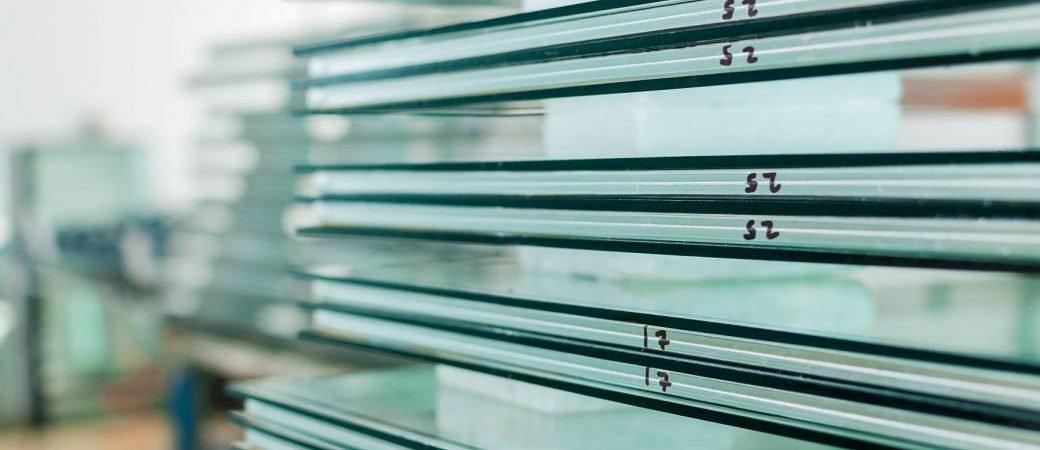 Traditionally, the role of procurement has essentially been to cut down costs. This makes sense in a commoditized market where price is the ultimate differentiating factor.
But today's industry trends have forced manufacturers to provide more advanced glass products. As a result, companies are now looking for vendors that can offer innovative designs, custom gaskets and seals, and more eco-friendly materials.
It's time for procurement to keep pace with what is needed.
NEW RESPONSIBILITIES FOR PROCUREMENT

As the glass and glazing industry chases new growth opportunities, the role of procurement will necessarily evolve and assume more strategic responsibilities.
Strategic positioning
To improve their competitive positioning, many companies have decided to specialize in certain niche markets. Some manufacturers are well-known for their energy-efficient products, others are building their reputation on award-winning complex façades, or by offering glass with "green attributes."(i)
Regardless of your organization's differentiation strategy, you rely on your suppliers to fulfil orders. In this view, the role of procurement is not just transactional processing; it is strategic.
Customer experience
You've probably heard that customer experience is the new brand. This means that customers are now paying attention to their overall experience and not just to the quality of the product or service they receive.
Feedback from engineering, the customer service department and the production floor will help you determine impact areas where suppliers could make a difference.
More and more customers are paying attention to ethical sourcing, but this could also apply to your suppliers' ability to adapt quickly to changing requirements, to modify an existing design or to make faster deliveries.
Innovation
Whether your company is trying to design breakthrough innovations or make small, incremental changes that pave the way for continuous improvement, your suppliers can play an active role. That is, if you let them.
Did you know, for example, that your suppliers can help you avoid common mistakes when designing rubber extrusions?
Good procurement professionals know their suppliers' strengths and weaknesses. They know which ones can advise you on insulation, material selection, design consideration and so on.
Long-term cost
Naturally, your company's bottom-line is important. But short-term cost savings can quickly backfire, because of their domino effect.
When short-staffed, suppliers are more likely to deliver products late or to lower their quality standards. Ultimately, this just causes disruptions in the overall supply chain, which end up limiting the initial cost savings.
Conversely, suppliers with, say, faster turnaround times can help you reduce inventory costs and production downtime.
These days, management expects procurement professionals to track spending beyond dollars. This is actually a great opportunity to transform the procurement department from a cost centre to a profit centre.
Risk management
The risk of disrupting the supply chain can never be completely eliminated. Who can predict the next earthquake or trade war?
But management can decide what type and level of risk is tolerable. And since nobody is better positioned than the procurement department to have a holistic view of the vendor ecosystem, you can not only notify the executive team of potential risks, but also suggest measures to either reduce them or recover quickly.
For instance, supply chain diversification is a great way to reduce risks if you are becoming too dependent on a handful of partners. But it is no substitute for a formal disaster recovery plan.
SEEING THE BIG PICTURE
As the face of the glass and glazing industry continues to change, procurement professionals have the opportunity to play a more active role by supporting growth, innovation and superior customer experiences.
Naturally, all this is only possible if management supports the initiative by encouraging collaboration and by rewarding procurement differently. If procurement continues to be rewarded mainly on savings, then there will be little or no incentive for the purchasing department to evaluate and select suppliers differently.
Interested? Here is how you can leverage supplier competencies to achieve their greatest potential.
HOW TO LEVERAGE SUPPLIER COMPETENCIES TO ACHIEVE THEIR GREATEST POTENTIAL
The glass and glazing industry has undergone significant changes over the past decade and it will continue to evolve rapidly.
In this context, manufacturers will become increasingly reliant on the skills and agility of their suppliers, meaning that procurement will have the opportunity to embrace a more strategic role.
Here is how.
Share long-term plans with suppliers
One of the best ways to fully leverage supplier competencies is to treat suppliers as part of the executive team. Help them understand how procurement goals align with your overall business strategy and involve them in all important decisions, especially innovation and risk management initiatives.
Be candid about your current challenges and opportunities. If you're concerned about confidential information being released, you can always ask them to sign a non-disclosure agreement.
Select vendors with shared values
It's one thing to agree on the destination. It is quite another to get along during the journey. As Peter Drucker famously said: "Culture eats strategy for breakfast."
Cultural fit may rank low on the list of supplier requirements, but the reality is that a company's values dictate the behaviour of its employees and therefore the quality of the work they deliver to clients.
Unexpected challenges will arise. Do you trust your suppliers to handle them appropriately?
Broaden performance metrics
While it is much easier to gauge suppliers on one set of selection criteria, the changing nature of work in the glass industry makes that practice impractical.
The key question, again, is: What are you really buying? When you have a headache, you can select the generic brand of aspirin. But if you require brain surgery, you're going to evaluate surgeons much differently.
The point is that it's important to put your selection criteria into context. For some projects, quality, service, design expertise and overall responsiveness of the supplier may be as important, if not more so, than price.
CONCLUSION
If you continually pressure your suppliers over pricing, they won't likely go out of their way to meet your more complex requirements.
On the other hand, if you treat them like partners, together you can come up with better or more innovative products that will improve your company's competitive positioning.
In the long run, you always get what you pay for.
ABOUT VICONE
Since 2004, we have been designing and manufacturing custom rubber parts for companies and industries around the world.
Need custom rubber parts?
Let's start a conversation! Tell us about your project and we'll explain how we can help. Contact us
i Devlin, K, Norah, D January 30, 2019, The World of Glass Annual Report, viewed July 15, 2019