Case Study - Telecommunications - Redline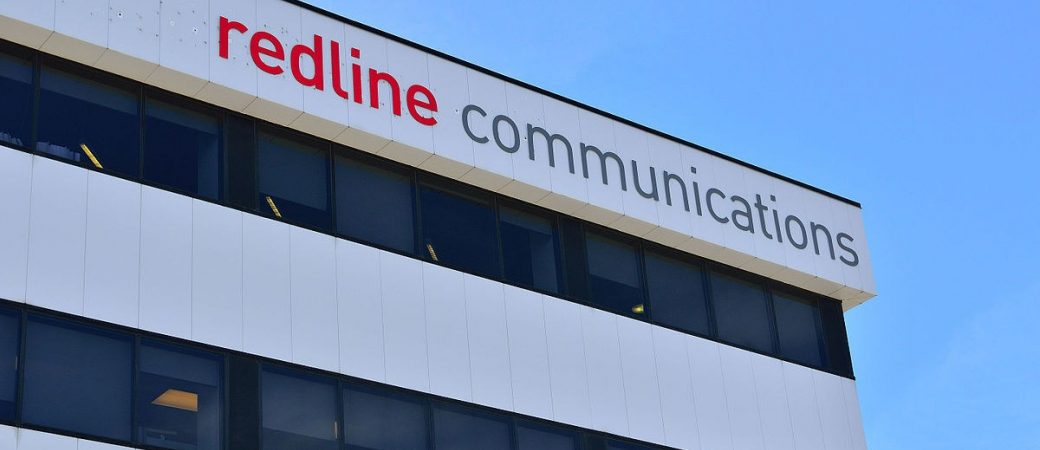 Getting it right, the first time
Redline Communications is a leading producer of specialized outdoor wireless broadband radio systems that allow companies and governments to quickly, easily and securely roll out or extend networked services and applications over almost any distance. Redline's customer base is a who's who of large enterprises, telecom service providers and government departments across the globe.

« A swift design cycle and production ramp-up is imperative to respond to the evolving telecommunications market. Not having the latest technology might mean a lost sale to our competitors. » Says Mark Bassett, Director of Mechanical Engineering. « When selecting component providers (for the RedMAX SC-1000, RRH), it is essential that they have first-hand experience, in-depth technical knowledge and the ability to deliver our parts on-time. »

Designing a reliable product for harsh conditions
There were two critical design considerations when developing the RRH, part of the award winning RedMAX SC-1000 system, a multi-application base station platform that enables network operators to provide personal, residential and enterprise broadband wireless data, voice over IP, and Internet services. First, to ensure that the enclosure components met the extreme demands of an outdoor environment and second that it would also withstand the detrimental effects of transportation vibration. Add to this, the need to have the mechanical aspects completed within 24 weeks. Redline's supplier selection became key to the project's timeline and success.
Precise tooling and specs for three separate components
« We have specified Vicone as a preferred vendor for our rubber parts. They have consistently produced high quality tooling and produced trouble-free parts that meet our tolerance standards, » says Bassett. « Vicone identified and supplied the appropriate material that would meet our demanding specification of a non-standard durometer. »

The tight delivery and timelines also created a unique challenge for Vicone. The project required a grouping of three separate molded articles. Molds had to be modified rapidly and precisely to get all production parts delivered on time and at the same time. « Many of the technical challenges that we had identified in previous projects, and the knowledge learned was carried on this one »says Eric Leclair, President of Vicone.

« Understanding our clients' technical needs is critical » says Leclair. « This project had very specific environmental demands. We had to ensure that the selected material would maintain its inherent properties in spite of the challenging climate demands. » Continued Leclair

« In our experience, we often found that the choice of material for a specific application may not be optimal and that replacing it with a different material can significantly boost performance. Tweaking an existing design can also yield the same positive results (or even create a whole new and improved product.) These initiatives can generate significant returns on investment. A product or component working at its full potential can positively impact not only the bottom line but everything that comes before, » concludes Leclair.

Industry-leading mean time between failures and 0.3% field failure rate
Intrinsic to the success of this project was that the components did not require any tooling revisions or material rework. The product passed the water immersion test (IP67) without issue and the gasket design provided uniform loading on the sealing surfaces. There were no typical product release delays attributed to seal failures. A failed environmental seal can set a project back by 4- 6 weeks, since testing can only be performed after the product is built in its entirety.

« Our production parts from Vicone are always in accordance to specification and, as a result, require minimal support from our Quality Control staff. With Vicone, I am very confident that the parts will be made right the first time and delivered on time, » said Mark Bassett.

Redline's family of products are recognized in the industry as being powerful, versatile and reliable. Ruggedized, submersible and marine-ready, the products deliver uninterrupted coverage in harsh weather conditions and in the most challenging urban and industrial environments. Their performances speak for themselves with an industry-leading 29-year Mean Time Between Failures (MTBF) and the lowest documented field failure rate (0.3%) which assures maximum uptime from the first minute of service.
ABOUT VICONE
Since 2004, we have been designing and manufacturing custom rubber parts for companies and industries around the world.
Need custom rubber parts?
Let's start a conversation! Tell us about your project and we'll explain how we can help. Contact us