Case Study - Glass and Glazing - Cascadia Windows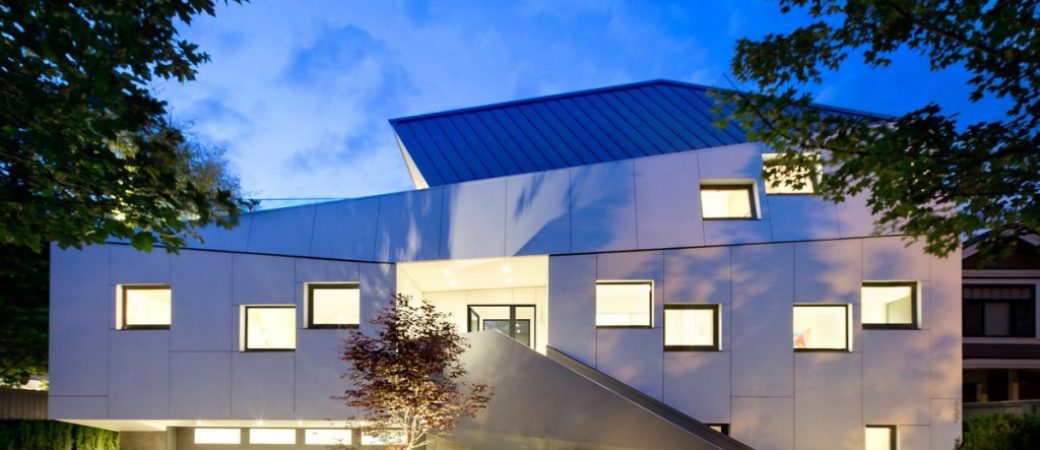 FUELLING INNOVATION IN THE WINDOW AND DOOR INDUSTRY
Cascadia Windows, Langley, BC
Initially founded in Langley, B.C. by a group of building science engineers, Cascadia is a manufacturer of fiberglass windows and doors specifically focused on improving energy conservation in buildings and minimizing the products' impact on the environment.

Fiberglass offers better thermal performance than aluminum or PVC windows, making it the ideal material to build frames that prevent up to 50% energy loss through windows and doors.
The benefits of using silicone gaskets
As Vice President, Chief Technology Offi cer John Sawatzky is responsible for finding innovative products and coming up with new product lines.

He found Vicone online as he was searching for a Canadian manufacturer of gaskets. Usually, gaskets are made of neoprene or other rubbers because they're cheaper and manufacturers are always trying to minimize costs, but Mr. Sawatzky wanted a silicone gasket for a number of reasons.

First, silicone repels water and, being on the West Coast, that was an important characteristic. Second, silicone has the longest longevity of all elastomers, with a life expectancy of 50 years or more, compared to less than 25 years for other materials. Third, Cascadia wanted a UV-resistant gasket. And last, but certainly not least, silicone is thermally stable.
Partnering with a creative vendor
Mr. Sawatzky evaluated different options but soon discovered that Vicone would be a creative partner who was willing to listen to their challenges and come up with a solution to deliver an innovative product.

"We have a thermal gasket that is the first of its kind in the world. I did the initial design and then I worked with Vicone to find the right density, making sure it was not too hard or too soft. It's very easy to work with Vicone and ask them to make changes. They've also been very good with lead times, which saves us money. Vicone's collaborative approach was quite refreshing compared to the other vendors who only wanted tell us how to do things their way," explained Mr. Sawatzky.
Innovation that pays off
Cascadia's efforts have finally paid off: it recently won the prestigious 2018 Green Building Product of the Year Award for their Universal Series line of windows and doors.

"This award recognizes us as one of the most innovative window products in Canada. We are also the first company to have a Passive House certified window that is built and designed in North America. There are a couple of other companies who have the passive house certification in North America, but they use European designs," said Mr. Sawatzky.

More and more customers are now looking for products with the Passive House certification. Recently, Vancouver has mandated that all new public buildings meet Passive House standards. This is an indication that Canadian building codes are likely to change within the next couple of years as many now recognize the benefits of green building products.

"All our products right now are Living Building Challenge Red List Free. Other manufacturers do Passive House certified windows, but many use PVC whereas our fiberglass and silicone gaskets are not harmful to the environment. Building a window that meets both Passive House and Red List Free requirements was a massive challenge. We are actually the first ones in the world to have both of those characteristics," added Mr. Sawatzky.
Vicone's role
When asked what part Vicone played in this success story, Mr. Sawatzky said: "Vicone is an essential part of our success, working with us in designs and product delivery. We don't use any other gaskets at this point. All our products have it. It will definitely help with Cascadia's expansion plans throughout Canada, but also in the United States and potentially Europe."
ABOUT VICONE
Since 2004, we have been designing and manufacturing custom rubber parts for companies and industries around the world.
Need custom rubber parts?
Let's start a conversation! Tell us about your project and we'll explain how we can help. Contact us