Case Study - HVAC - Trolec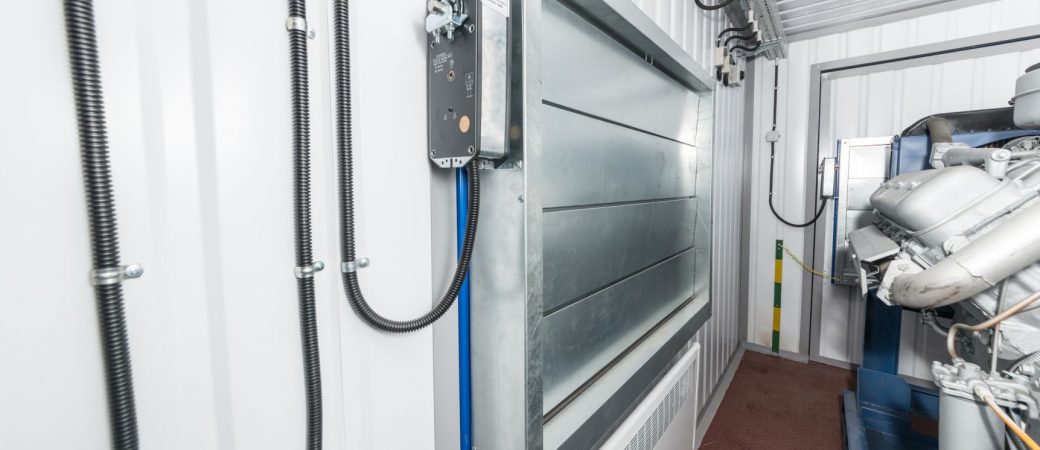 An ultra-performing weather strip
For the past 35 years, Quebec-based Trolec has been manufacturing ventilation dampers, louvers and penthouses for use in commercial and industrial buildings. A team of skilled experts services a network of distributors located in Quebec and several other Canadian provinces. "We are well-known for the high quality of our products and short delivery lead times," says Alain Rajotte, Executive Director at Trolec. Rajotte is responsible for product development and manufacturing as well as overseeing the distribution network in Quebec. "Thanks to our specialized labour force and modern equipment, we are able to offer novel solutions and think outside the box. In fact, that's why I keep learning new things every day, even after 32 years in the industry!"

Rectifying the loss of efficiency and faulty system operation
To ensure optimal efficiency, durability and performance, an Heating, Ventilation and Air Conditioning (HVAC) system requires state-of-the-art technology and quality components that are properly sealed and fastened. However, the original weather strips used to seal dampers and louvers on ventilation ducts were not functioning properly when exposed to very cold temperatures. As they lost flexibility and resilience, air would leak, causing a loss of efficiency, a faulty system operation and even breakages that could trigger prohibitive energy costs or, eventually, major repairs.

Always on the leading edge, Trolec developed the habit of investing time and resources into research and development to optimize the efficiency of its products and preserve its enviable position in the marketplace.

With this in mind, Rajotte decided to solve the weather stripping problem by calling on Vicone. "I was looking for someone who knows their stuff, who is focused on customer service and able to come up with a good design and a good product. The price was neither my first nor my only criteria; what I was looking for first and foremost was a solution to my problem and a good quality-price ratio."
Reviewing and adjusting the component's design and material
"With a high level of mutual trust, we worked closely together to redesign the weather strip and modify its composition," says Eric Leclair, President of Vicone. "Together, we redesigned the weather strip and tested its feasibility and profitability until we got decisive results. We also replaced the EPDM with silicone, a substance that maintains its properties (flexibility and resilience) in extremely cold temperatures. In terms of form, we created two lip seals that allow the weather strip to adapt precisely to the louver profile," adds Leclair. Thanks to an updateddesign and manufacturing process, the weather strip installation has been optimized, the cost has been reducedand delivery lead times are six times faster.

Market shares and return on investment within one year for Trolec
After five years of development and refinement, the weather strip's sealing rate has achieved a near-perfect 99 % score. From an economic standpoint,"The initial investment needed to review and fix the product which comprised of the cost of tooling and die, plus development time and financial resources, was recuperated the very first year," says Rajotte."In addition, this redesign allows us to gain more market share every year as well as differentiate ourselves from the competition and respect our delivery lead times. What's more, quality is always a certainty."With these kinds of results, Trolec can confirm not only that it is an industry leader, but also that the company cannow share its expertise with other manufacturers, notably in Ontario.Trolec is no stranger to the fact that research and development are part of their success and a "normal" processintegrated into the company's corporate culture. Just like Vicone, Trolec believes in creativity, innovation andtop-notch service. According to Leclair, "Trolec is a great model for collaboration when it comes to product development. They are always one step ahead and spend whatever time is needed to do things well. In terms of the Trolec–Vicone partnership, there are still several avenues to explore that will allow Mr. Rajotte to further reduce their costs and get almost instant access to their inventory," concludes Leclair.


ABOUT VICONE
Since 2004, we have been designing and manufacturing custom rubber parts for companies and industries around the world.
Need custom rubber parts?
Let's start a conversation! Tell us about your project and we'll explain how we can help. Contact us