Case Study - Food and Beverage - Collapse-A-Cup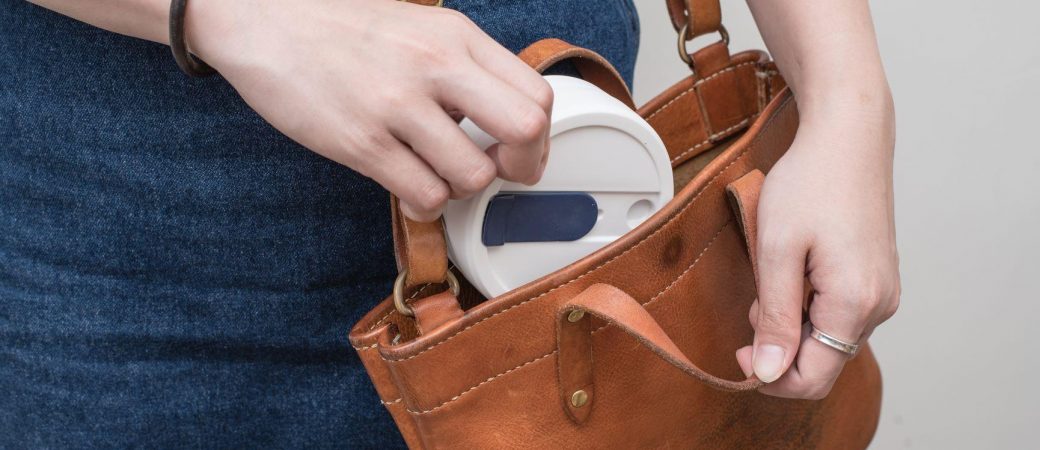 Collapse-A-Cup, Hamden, Connecticut
When Plato said "necessity, the mother of invention", he probably did not have the Collapse-A-Cup in mind, however he could have. Dave Faris, a veteran commercial airline pilot and coffee lover had a problem. With strict limits on carry-on luggage, longstop over's, bad weather, and a busy flight crew, coffee was not always available and not in a quantity that he could enjoy. He set off to solve his problem by designing the Collapse-A-Cup, an insulated 17 oz. coffee cup, which collapses down from nearly seven to three inches tall, fitting perfectly into the limited available space in his flight bag.

"My goal was to design a simple, collapsible and attractive coffee mug that kept my coffee hot and my cold drinks cold" said Faris. "As I started researching for a solution, I was amazed to discover that Americans used an astounding 23 billion disposable cups in 2010. The cost to produce those cups is estimated to be 1.4 million tons of wood, 9.4 million trees, and 7 trillion BTU's of energy used, producing 363 million pounds of solid waste (according to papercalcuator.org). I then knew that I had to design this product and see it to market".

The biggest challenge was in designing the cups collapsible seal components to meet the final tolerance expectations and requirements. Considerations included; the cup has to be microwave and dishwasher safe. The seals have to be tight so that liquid does not leak. However, not be so tight that it is difficult to open the cup from a collapsed position. The seals must be flexible so that they can respond, expand and contract, to heat and cold. The hurdle was to find that balance between the tightness of the seal and the physical strength required to expand the cup. Faris solution was to design a two components seal, one to expand and one to collapse each individual section of the cup requiring 6 seals in total per cup.

Dynamic Compression Seal™, an ecodesign solution
Mr. Faris contacted Eric Leclair, President of Vicone Rubber, to provide a production quote on the seals. When Leclair saw the two-ring design, experience told him that the seal configuration could be less complex and more efficient. With Faris' approval he set off with his team to do a complete redesign of the cups seals. The resulting single seal design is now patented and called the Dynamic Compression Seal™ made out of Vicone's FDA approved proprietary Vicosil™. "I was sure I could make the design more eco-efficient. With the complete redesign, we now have one seal doing the job of two, or essentially three doing the job of six. By simplifying the design, we not only made the product more reliable but more eco-friendly. Less material means cost saving, both in terms of labor and material used.'' says Leclair.

"Vicone's problem solving and design skills so impressed me; I decided to have them design the lid for the mug as well. Originally I had a competitor working on this component however Vicone's pricing, flexibility, and quick turnaround made me reconsider." concluded Faris.
Shared success, shared patent
"Working with Dave was a pleasure," said Leclair. "Every once and a while you have a client who demonstrates an exceptional entrepreneurial spirit. These individuals are capable of jumping through all hurdles to see a project through to completion. This certainly is the case with Dave Faris. We take pride in our client's successes and often find creative ways to support them because we want to see them succeed and mutually benefit from a long-term relationship."

Vicone is noted for providing unique solutions to complex rubber or related materials parts projects.They do this through optimization, strategic supply, conception and design, and adaptation services.
ABOUT VICONE
Since 2004, we have been designing and manufacturing custom rubber parts for companies and industries around the world.
Need custom rubber parts?
Let's start a conversation! Tell us about your project and we'll explain how we can help. Contact us