7 Curtain Wall Trends to Watch in 2023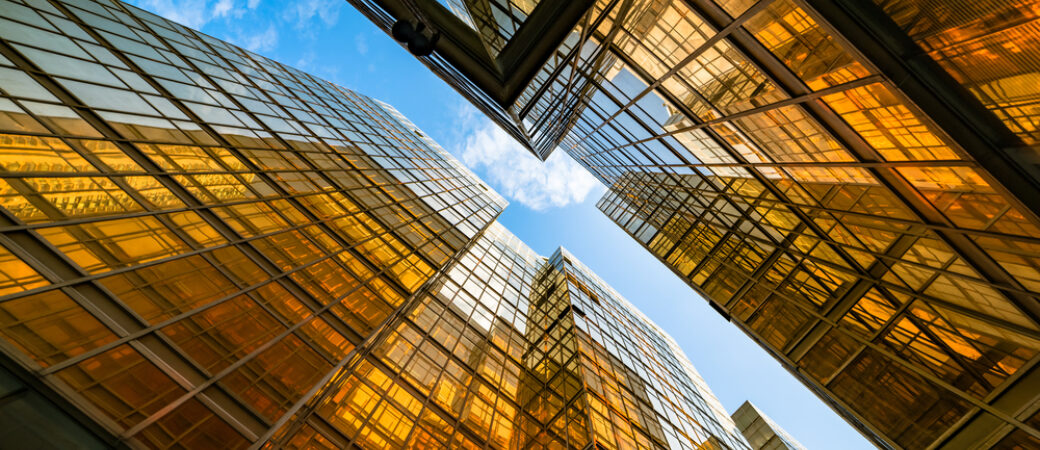 With the global economy on the brink of a recession, it's more important than ever for businesses in the glass and glazing industry to stay up to date with trends.

To help you gear up for the new year, here are the curtain wall trends we believe will have the greatest impact on the way we do business in 2023.

1. THE SILVER LINING OF ECONOMIC SLOWDOWN

The recent economic slowdown in residential construction has had a positive effect on the global supply chain. With fewer projects being built, companies in the commercial sector should have more access to materials that may previously have been scarce.
Similarly, the labor shortage that became a major issue during the pandemic will likely be less acute in 2023, providing companies with a larger pool of candidates to draw from.


2. WALKING THE TALK ON CARBON NEUTRALITY
There's an enormous amount of carbon neutrality innovation taking place in the global glazing industry right now and this trend is likely to continue in 2023 and beyond.
The pilot production of the first zero-carbon flat glass by Saint-Gobain gives us a glimpse of what can be achieved by replacing gas with green energy. It also shows that glass from renovation and demolition sites can get a second life through circular economy initiatives.
Decarbonization in the industry can be challenging as most glass manufacturers still operate their glass furnaces using natural gas. But Europe's spiraling energy prices may provide just the right incentive to look for greener alternatives.


3. DYNAMIC GLASS IS (FINALLY) BECOMING MORE ACCESSIBLE
According to the US Department of energy, dynamic glass, which can be tinted or darkened to control thermal and light transmission, can reduce a building's heating and cooling needs by 20 percent. The problem, though, is that it can cost 10 times as much as regular glass.
Recognizing the need to reduce carbon emissions, the United States recently passed the Inflation Reduction Act. This law, which includes the Dynamic Glass Act, offers a tax credit of up to 30 percent of the costs associated with dynamic glass, making it an attractive investment proposition for building owners.
The adoption of equivalent legislation by other countries, including the European Union, could be a game changer for the industry.


4. HIGH-PERFORMANCE BUILDING ENVELOPES AT A TURNING POINT
Adopting more stringent building energy codes is key to achieving the net-zero goals outlined in the Paris Agreement. However, progress toward this goal has been slow, and additional incentives are required to encourage the market to make such a change.
In this regard, Russia's invasion of Ukraine has forced governments worldwide to accelerate the pace of energy efficiency actions because of their economic benefit as well as their environmental benefit.
This has led to a number of initiatives for improving the thermal performance of building envelopes in order to reduce both energy use and costs, indicating a potential turning point after several years of slow progress.
Next year will be important for the glass and glazing industry as these trends continue to push the market to adopt the next generation of façade innovations.

5. MORE RETROFIT OPPORTUNITIES

The number of retrofit opportunities is expected to increase in 2023, as many office complexes built in the 1970s and 1980s are due for significant maintenance or upgrades.
Retrofitting existing buildings, rather than demolishing them, is often the best choice for the environment, and improving the energy performance of windows can significantly reduce energy use and carbon emissions, especially in commercial buildings where window-to-wall ratios can be quite high.
Hopefully, the technical and economic challenges of retrofit projects will encourage the industry to take a more holistic approach. Because even though a lot of progress has been made to improve glass technology, high-quality glazing is not enough. The frame and sealing must also fit perfectly. It is therefore more necessary than ever for experts from diverse teams (building envelope consultants, extrusion manufacturers, suppliers of sealing solutions, etc.) to work together.
The next few years will be critical in determining the viability of new technologies to provide cost-effective, environmentally responsible solutions for retrofitting existing buildings.
Related article: Case Study - Spotlight on a retrofit project

6. GET EQUIPPED TO TRANSPORT AND HANDLE OVERSIZED GLASS

As the trend toward jumbo glazing continues to grow, so does the demand for specialized equipment to transport and handle oversized or heavy glass safely and effectively.
Manufacturers are now offering a wide range of lifting and handling solutions that can be adapted to any complex requirements. These solutions range from portable machines with larger, heavy-duty suction cups to sizeable computer-operated vacuum lifters that provide an additional level of safety.
This is a welcome development for the industry that will undoubtedly help glaziers meet the complex needs of architects while ensuring the safety of their staff.

7. UNLEASHING INNOVATION IN ARCHITECTURAL CURVED GLASS

The possibilities for curved glass are truly limitless and glaziers should take advantage of advances in glass-bending technologies to create unique designs with curves that were once thought impossible.
For instance, Apple Marina Bay Sands in Singapore is the first Apple store using an all-glass dome structure that is fully self-supported. This technology also promises to improve energy efficiency, as curved glass surfaces have fewer joints, which reduces air leakage.
This opens up a world of possibilities for architects to create truly one-of-a-kind façades for their clients, without compromising performance.

CONCLUSION
It can be hard to know which curtain wall trends to pay attention to and which to ignore.
The point of the exercise, though, isn't necessarily to predict the future with 100-percent accuracy. Even though we don't know what the future holds, there are long-lasting trends emerging that suggest now is a great time to develop relationships with reliable partners to stay nimble and outmaneuver uncertainty.
After all, opportunities come to those who are prepared.

ABOUT VICONE
At Vicone, what we do best is design, produce and optimize rubber parts. We have been supporting our customers since 2004, from concept to volume production.

Need custom rubber parts?
Let's start a conversation! Tell us about your project and we'll explain how we can help. Contact us