How to boost thermal performance in building envelopes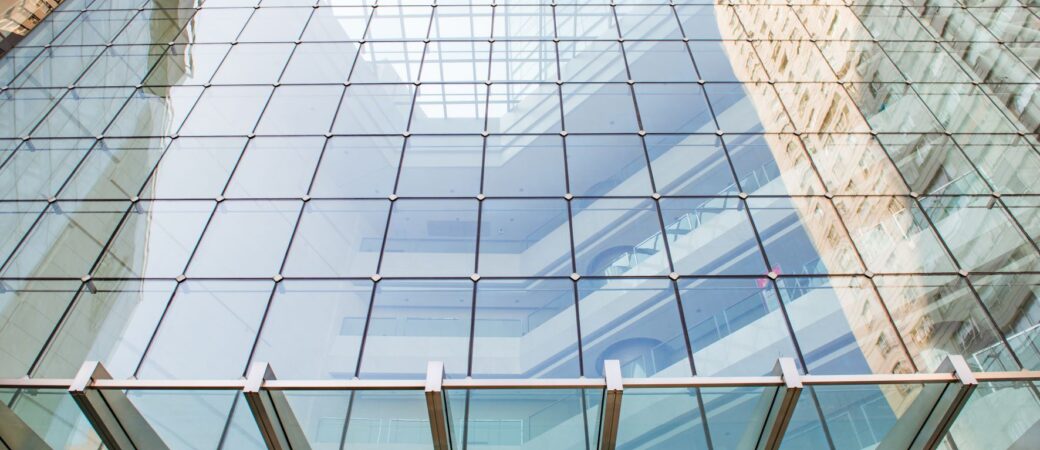 Whether you're an architect, building owner or commercial developer, the thermal performance of the building envelope is probably one of your key concerns.
As you know, every aspect of a building envelope plays a role. But for commercial buildings, one of the most important decisions regarding energy efficiency boils down to selecting the curtain walls.
Technological advances in the glass and glazing industry over the past 20 years have been impressive. But truly energy-efficient façades require an integrated approach.

THE INCREASING NEED FOR A HIGH-PERFORMANCE BUILDING ENVELOPE
Better insulation between the interior and exterior of a structure means less money will be spent on heating, cooling and ventilation.
Yet its impact doesn't stop there: a building envelope's efficiency also affects society and the environment. Buildings are responsible for 37% of the world's carbon emissions (source). This explains why sustainability is currently driving many commercial design and construction projects.
Need custom glazing rubber seals? Contact us!

CHALLENGES IN ACHIEVING OPTIMAL THERMAL PERFORMANCE

Optimal thermal performance is critical in today's market, but several factors make it challenging.
A confusing patchwork of energy building codes
Many countries and even cities have adopted more stringent energy codes, but they can be complex and confusing.
In Canada, where buildings account for 13% of Canada's greenhouse gas emissions, the goal is for all new buildings to be net-zero energy ready by 2030. However, only one province (British Columbia) has committed to a zero-carbon code by 2030.
Similarly, in the United States, the federal government has adopted stricter energy codes, but there is still a notable degree of difference between the northeast and southeast regions.
Hopefully, the Biden-Harris Administration's National Initiative to Advance Building Codes launched in June 2022 will reduce that gap through new funding mechanisms for states and local governments to adopt the latest building codes and support the development of energy-efficient buildings.
The underestimated ROI of well-insulated frames in curtain walls
Over the years, buildings that use curtain walls for their exterior envelope have benefited from numerous technological advances in glass and glazing.
Smart materials, low emissivity-coating techniques, integrated photovoltaic systems and many other options can significantly cut the carbon footprint of glass façade panels while also improving their thermal performance.
However, even the most advanced architectural glazing technologies will get diminishing returns if the frame and sealing don't fit perfectly.
A well-insulated frame can make a huge difference. And it doesn't mean a big step-up in terms of costs. In fact, it can provide more added value than a more expensive glazing system.
Need custom glazing rubber seals? Contact us!
The limits of incremental innovation
Budgetary constraints are one of the key reasons some companies don't invest in better sealing solutions. The reasoning is that if a bracket worked for a previous project, it would work for the next one.
The risk is that by the time you realize the existing design is a poor fit, it will be too late.
It is worth hiring a building envelope consultant or investing in laboratory-based performance testing before starting mock-up work.
Need custom glazing rubber seals? Contact us!
Resistance to consider vendors as value-added partners
Supplier relationships are primarily transactional. Customers know what they want, and they just want to get the work done... at the lowest possible cost.
In this context, each component of the curtain wall system is evaluated separately. Everyone works in a silo. Suppliers are encouraged to compete on price.
A real partnership would enable a less adversarial relationship where suppliers are encouraged to improve the thermal performance of the building envelope as a whole and not just for its parts.
Need custom glazing rubber seals? Contact us!

PREPARING FOR THE FUTURE OF WORK
If you look at the 14 projects recognized by the U.S. Department of Energy (DOE) for their high-performance building envelope design, you'll realize they all have one thing in common: true collaboration among experts from diverse teams.
Flagship projects speak for themselves
These industry leaders understand that although supplier collaboration takes some effort, it's a worthwhile investment to develop innovative thermal solutions.
It may cost more initially, but flagship projects ultimately bring in more profitable projects. Consider it an investment in the future growth of your business.
The dream team
Imagine what you could accomplish if you could combine the strengths of your own engineers or R&D team with those of:
Your glass manufacturer
A building envelope consultant or laboratory
An experienced aluminum extrusion manufacturer
A provider of insulating profiles and sealing solutions
A company that specializes in thermal breaks or structural isolation
Achieving optimum thermal performance of the building envelope is a team effort.
Need custom glazing rubber seals? Contact us!
A step in the right direction
While in theory, most companies agree that changing from a cost-based to a value-based way of thinking could unlock significant sources of value, the reality is that there are few such initiatives.
If you're not ready to take the leap, then you should at least consider hiring a consultant or use your suppliers as a sounding board.
You may be surprised by the value they bring to the table when you have an open conversation and not just a transaction.
ABOUT VICONE
At Vicone, what we do best is design, produce and optimize rubber parts. We have been supporting our customers since 2004, from concept to volume production.

Need custom rubber parts?
Let's start a conversation! Tell us about your project and we'll explain how we can help. Contact us