Case Study - Industrial - Primatech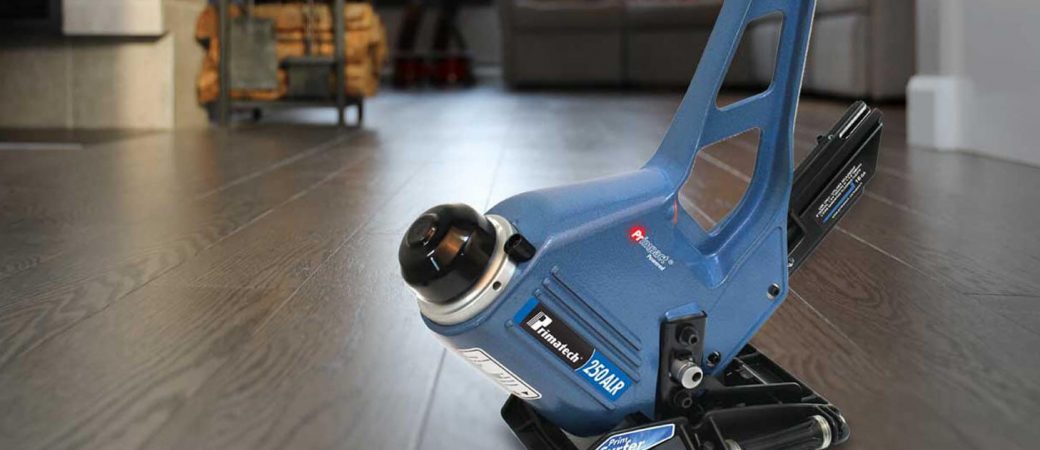 When you are the first company in North America to produce a hardwood flooring pneumatic nailer, your customers expect tools with industry leading quality. When Quebec-based Primatech needed a problem buster to enhance their products, they came to Vicone.
Primatech is a leading manufacturer of manual and pneumatic nailers for installing hardwood floors (also known as nail guns). Their products are used worldwide by the professional, do-it-yourself, rental and novice floor installers. To stay ahead of the competition, Primatech designs their tools to deliver improved productivity, greater reliability, less fatigue and better results.
The problem
Primatech was experiencing some challenges with a new pneumatic nailer they launched in 2005. The assembly included cylinder band valves that control air flow as well as protective bumpers to absorb shocks and impede contact between high-velocity parts. These rubber components were not meeting Primatech's required life cycle.

"Primatech targets a 1,000,000 cycle life for its components, but the valves were falling short of our expectations," states Primatech's Production Manager Marc Dion. "The consequences were premature wear, erratic operation and increased maintenance. We're a company that promotes excellence and the failing valves were an unacceptable weak point."

The Quebec molder that supplied the parts to Primatech was not sufficiently concerned about the reliability issue. Seeking a solution, Primatech contacted an Industrial Technology Advisor at the Canadian National Research Counsel. The CNRC recommended Vicone as a problem solver.

Vicone's solution
Primatech sent Vicone a sample of the rubber component and a nailer assembly. "We quickly determined that Primatech's previous supplier did not specify the right material," recalls Vicone's President Eric Leclair. "They were using a 70 durometer Nitrile that was not up to the job. It was the perfect example of how one small part can limit a great machine. We proposed a two-fold solution involving a better material and a slightly modified design."

Vicone supplied the improved valve design in different durometers. Primatech tested them all and came back with a winner.

Vicone's solution delivered extended product life, better quality and improved operation at half the cost.

"Their solution met our life cycle targets at a cost of $0.50 per unit compared to the $1 per unit we were paying for an inferior component," offers Dion. "The cost savings is great, but most importantly our nailer will realize its full potential."

The result
Less than a month after contacting Vicone, Primatech had a better product. And the benefits did not stop there

Primatech gave Vicone another challenge. Customers had suggested that Primatech make the handles on their floor nailers more comfortable. Primatech's R&D team had experimented with alternative materials but all were ineffective in some way. They were either not rugged enough for regular use by contractors, rough in texture or too expensive.

"We offered to help and supplied our best recommendation based on comfort, durability and cost," says Leclair. "Primatech had contractors test the new handles and they loved them. Now we're supplying them with handles for all of their nailers… and grips for their hammers as well."

"We're an industry leader but we can't be good in absolutely everything," adds Primatech's Production Manager. "So it's important to have partners that are active in R&D and capable of bringing solutions to industry challenges. Needless to say, Vicone will be our first stop whenever we have an issue that involves high-performance rubber."

ABOUT VICONE
Since 2004, we have been designing and manufacturing custom rubber parts for companies and industries around the world.
Need custom rubber parts?
Let's start a conversation! Tell us about your project and we'll explain how we can help. Contact us