7 Curtain Wall Trends to Watch in 2022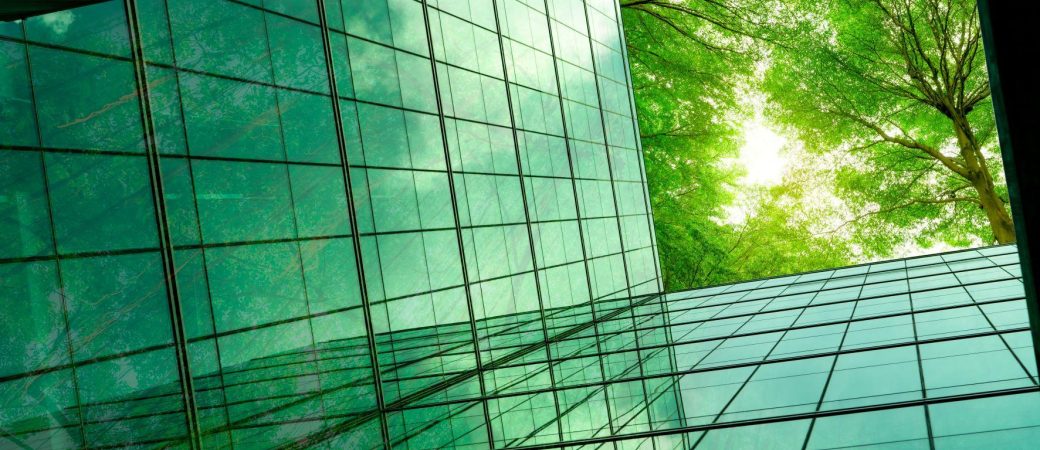 After two years of pandemic, the glass and glazing industry has good reasons to be optimistic.
However, this positive outlook comes with several challenges that will affect the decisions of all glass and glazing professionals in their aim to continue to grow profitably.
We also observe longer-lasting trends for building envelopes that are here to stay beyond the pandemic.

1. FIXING THE GLOBAL SUPPLY CHAIN WILL TAKE TIME
The question on everybody's mind is: When will the supply chain be back to normal?
There is no easy answer, considering how the supply chain crisis started.
Contrary to all expectations, when the pandemic struck in 2020 and companies worldwide halted production, demand didn't drop. It simply shifted. First to PPE equipment, then to other consumer goods as consumers benefited from government stimulus programs.
Then, as demand increased, containers became very scarce, costing about 10 times more than before. Some businesses managed to offload their merchandise from ships stuck in busy ports, but they had no guarantee they'd find truck drivers to bring the goods to their destination. At this point, all industry sectors had been affected in one way or another by the domino effect of these shortages.
Can the trend be reversed in 2022? It will take time. Businesses and consumers have reacted by stockpiling whatever they can find, which is straining the supply chain even more.

2. SOURCES OF GROWTH DESPITE RISING INFLATION
The global economy largely recovered in 2021 and the International Monetary Fund expects continued growth in 2022 at 4.4 percent.
The glass and glazing industry should therefore continue its transition from pandemic recovery to more normal growth in 2022. Retrofits, but also warehouse construction and other non-residential projects, notably in education and health care, will be a key source of growth.
Current inflationary pressures are partly transitory in the sense that they are largely driven by soaring energy prices and supply chain disruptions.
Inflation is nevertheless a legitimate concern as it may not return to more sustainable levels before the beginning of 2023.

3. RAISING PRODUCTIVITY IS AN ABSOLUTE PRIORITY
Even before the COVID-19 pandemic, replacing the increasing numbers of retiring workers was a challenge. The labour shortage is systemic and will likely persist for many years to come. Just like the need for teams to be able to work remotely.
As a result, companies in the glass and glazing industry will continue to invest in technology and process automation. This strategy has the double advantage of improving productivity and attracting a younger workforce eager to work for companies using the latest BIM software, AI and machine learning solutions or next-gen glass technology.

4. GOING DEEP INTO SUSTAINABILITY
The evolution of architectural concepts, green building standards and the use of more sustainable materials reflect the increasing pressures from governments, building owners and sustainability advocates to reduce the carbon footprint of buildings or even reverse damage through regenerative design.
Clearly the climate is changing the way buildings are being designed, built and renovated. Also, government partnerships, such as the Biden Administration's new Building Performance Standards Coalition (BPS), will continue to encourage the upgrading of existing buildings to make them more energy efficient.
This is excellent news for the glass and glazing industry, especially companies that have developed an expertise in retrofit projects or passive solar design. Sensing astronomical growth in solar glass in the near future, companies like Canadian Premium Sand and NSG group are expanding their solar glass manufacturing capabilities.
That said, some industry players are starting to think about sustainability more broadly, and not just to gain customers' goodwill. They simply recognize they have a role to play, because our economic, social and environmental needs are interdependent.
Consequently, curtain wall manufacturers, glass manufacturers and glaziers may have to decide whether they'd rather invest in green manufacturing to reduce the carbon footprint of their plant or source materials from ethical vendors. Another option would be to reduce construction waste or to support projects that provide cleaner, healthier and more affordable housing to advance social equity.

5. BETTER DAYLIGHTING SOLUTIONS
The push to develop more sustainable buildings is also driving demand for daylighting solutions that support occupants' health and well-being.
Study after study shows the benefits for human health and performance of buildings with an abundance of natural light and nature views. This is also one of the reasons jumbo glass continues to grow in popularity.
If the trend towards social equity persists, someday, buildings may even have minimum requirements for daylight illumination.
In the meantime, architects, designers and glass and glazing professionals should keep an eye on advances in anti-reflective technology and high performance coatings to minimize glare and heat. To that end, systems that use automatic façade sensors to adjust the tinting of glass for optimal conditions offer food for thought.
But if industry players want daylighting solutions to be more widely adopted, they'll have to better communicate the financial payback this solution provides building owners.

6. PUSHING DESIGN BOUNDARIES WITH SUPER JUMBO GLASS
The trend of constructing iconic buildings with large glass areas is stronger than ever.
Recently, Tianjin NorthGlass even set a new Guinness world record for fabricating the largest single glass window of 50,869 square meters for the Taikang Financial Tower in Beijing.
That's not to say that manufacturing oversized glass panels doesn't come with specific challenges. Bigger glass requires special technical considerations to maintain its thermal performance.
Even if the glass itself is of exceptional quality, curtain walls made of jumbo glass can only maintain their thermal performance if they're installed properly.
Related: Case study – How a tailor-made profile helped Vitrerie Laberge install giant glass panels

7. THERMAL PERFORMANCE: A BALANCING ACT
As expected, the sustainability trend is driving strong demand for new high-performance buildings—ideally net-zero or even net-positive buildings—as well as retrofit projects that improve the efficiency of existing buildings.
As the façade accounts for more than 50% of energy use within a building, much effort has been placed over the years on high-performance envelopes, daylighting, passive solar heating, sun control and shading devices, and natural ventilation.
The reality is that fenestration systems with high-performance thermal barrier technology, such as low-E coatings or systems that use vacuum insulating glass (VIG), have been around for years. But they're not yet in widespread use. In this view, overcoming barriers to adoption, especially energy code leniency and cost-effectiveness, would probably have a bigger impact on climate change.
Also, there is no doubt that boosting the thermal performance of commercial windows is a team effort among the glass companies, component suppliers, and those engineering and manufacturing the frames. Otherwise, the design and manufacturing innovations will provide diminishing returns.
Related: Part customization and standardization in the glass and glazing industry.
The sustainability, daylighting, jumbo glass and thermal performance trends are undeniably intertwined. The main challenge in 2022 will be to see how they unfold without compromising one another. For instance, triple or quadruple glazing may improve the thermal and daylighting comfort of building occupants, but its carbon footprint is higher, so is it really aligned with long-term sustainability goals?

CONCLUSION
As tempting as it is to wait for the storm to pass, glass and glazing professionals should view these trends as an opportunity to improve their operations.
Making sound decisions about further investment, sourcing and hiring isn't easy. There's always a risk. But the cost of not acting is often greater.

ABOUT VICONE
At Vicone, what we do best is design, produce and optimize rubber parts. We have been supporting our customers since 2004, from concept to volume production.

Need custom rubber parts?
Let's start a conversation! Tell us about your project and we'll explain how we can help. Contact us