The pros and cons of custom-made rubber parts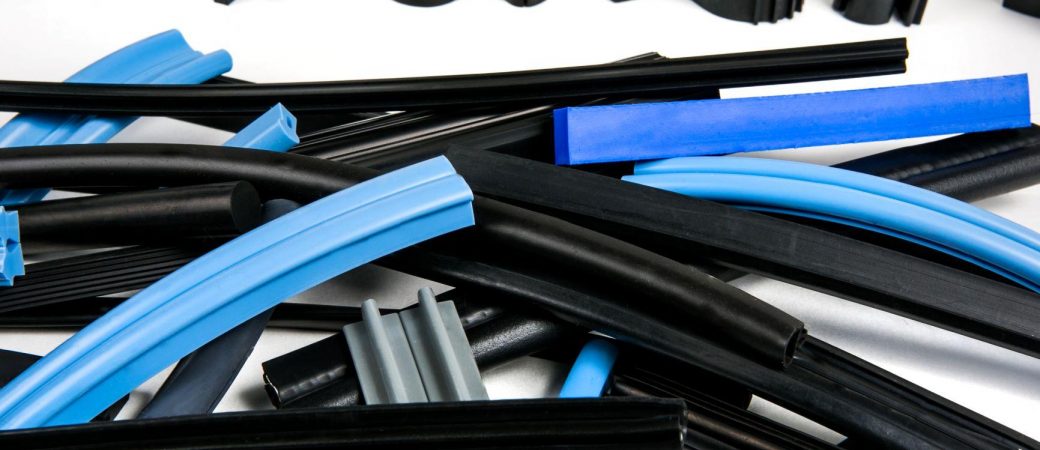 Choosing between off-the-shelf and custom parts is no easy decision. While opting for standard parts may mitigate some risks, it's not always the best or cheapest solution for your particular application.
To help you decide, consider the respective advantages and disadvantages of custom and standard parts as summarized below.

CUSTOM PARTS
STANDARD PARTS
Performance

Perfect fit at little or no added cost
Higher degree of flexibility
Operational efficiency gains
Ideal for product innovation or optimization

Consistent standard quality
Fails to meet all specifications

Risks

Limited number of suppliers

More readily available from multiple sources
Industry-standard compliant

Costs

Lower total cost of ownership

Fixed material costs
Many hidden costs

Inventory Management

Longer lead times
Less storage space is required

Simplified inventory
Automated replenishment
High carrying costs

Product life cycle (PLC) & Competitive advantage

Customer feedback is easily integrated
Enhances the customer experience
Product differentiator
Agility

Limited or no control over PLC
Limited options for innovation
Can easily be replicated

Service and technical support

Personalized service
Highly skilled staff

Standard service levels
Troubleshooting is more difficult for complex issues
Beyond the points listed above, the following considerations will assist you in your evaluation process when deciding between using custom or standard parts.

KNOW WHAT THE RIGHT COMPROMISES ARE
Components that come off-the-shelf are designed to handle a wide range of applications. But standard parts come with compromises, either in functionality, quality, or even sometimes cost.

The question then becomes: Is one of the specifications you're looking for a nice-to-have, or is it a critical aspect of the part? If the latter is true, you'll have to forego the typical advantages of using a standard part and work with a supplier that can deliver a custom solution.

Whether you're working on making small improvements or designing an exciting new product, custom parts give you a lot more leeway than standard components. This is particularly true if you are working with a team of talented designers and engineers. Custom parts empower innovation and let you fully leverage their expertise.

CONSIDER THE SEMI-STANDARD SOLUTION
The good news is that custom parts don't have to be built from the ground up.

It is often possible for your supplier to adapt a standard part to meet your application's specific needs. Many of today's custom-built parts have some standardized features. These are referred to as "semi-standard" parts.

PREPARE FOR THE FUTURE
Good products keep evolving and once in production it's not uncommon to realize you need to make some changes to certain parts.

In any case, when you want to go standard, it is wise to evaluate whether that part can easily be reconfigured or adapted to accommodate future needs.


SAFEGUARD YOUR INNOVATIVE IDEAS
Custom parts usually require tooling. But did you know that the tool ownership remains the intellectual property of the designer?

In other words, you can potentially patent or trademark any new design or product improvement. Besides, tooling costs, in this case, would become a tax-deductible R&D expense.

That's when custom parts can make all the difference between an innovative product that gives you a competitive edge and a product that's easy to copy.

LOOK FOR A BUSINESS PARTNER
Whether you decide to buy standard components or to manufacture custom parts, the right fit is essential. Be sure to choose a partner, and not just a transactional supplier.

Vendors typically try to convince their clients to work the way they do, whereas partners are more incline to adapt to the way you work.

They can also help mitigate supply chain risks by managing lead times using Just In-Time delivery techniques.

FINAL THOUGHTS
The decision of working with custom versus standard parts can have significant ramifications for the years to come.

Don't rush it. Set clear priorities and decide accordingly.

ABOUT VICONE
At Vicone, what we do best is design, produce and optimize rubber parts. We have been supporting our customers since 2004, from concept to volume production.

NEED CUSTOM RUBBER PARTS?
Let's start a conversation! Tell us about your project and we'll explain how we can help. Contact us