INTEGRATED PURCHASING STRATEGIES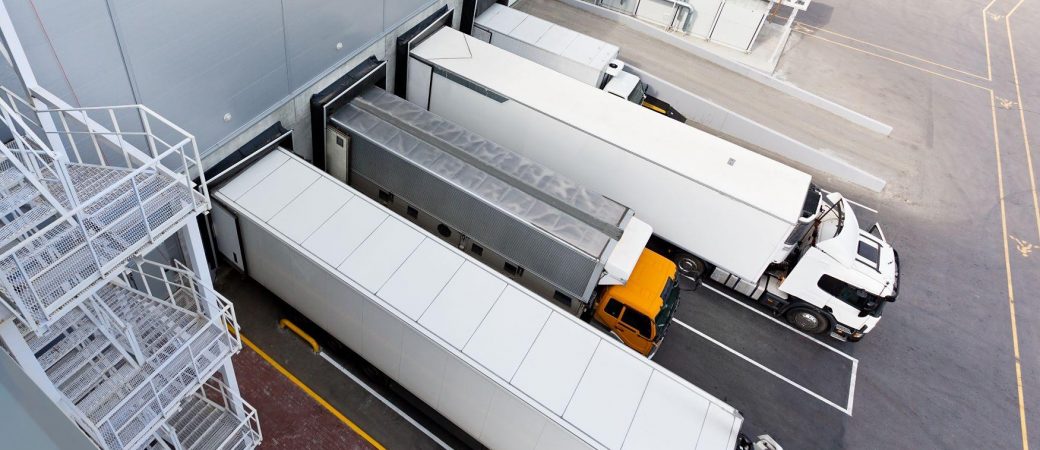 HOW PROCUREMENT PROFESSIONALS CAN REDUCE COSTS BY DEVELOPING INTEGRATED PURCHASING STRATEGIES
In a context where more and more manufacturers are struggling to survive, this white paper reviews the challenges of competing on price while maintaining acceptable profit margins, and explores the benefits of active collaboration between procurement and other functional groups.
A CHALLENGING TIME FOR MANUFACTURERS
Deteriorating economic conditions coupled with low-cost competition from global manufacturers and soaring energy prices have made North American manufacturers painfully aware that the widening productivity gap between themselves and overseas competitors can no longer be ignored.
Not surprisingly, this situation has led to massive layoffs in the manufacturing industry. From 2004 to 2008 alone, more than one in seven manufacturing jobs, nearly 322,000, disappeared in Canada. Similarly, over the last 10 years, the United States has lost almost 6 million manufacturing jobs.[i] In the meantime, China has become the world centre of manufacturing employment. In fact, the number of workers in manufacturing in China was estimated at 109 million in 2002, which is more than double the combined total (53 million) in all of the G7 countries.[ii]
Sadly, these massive layoffs may not be enough, as simply cutting prices and sacrificing margins to compete with low-cost competitors is a dangerous strategy. As someone once said, "no matter how much you cut your prices, there will always be someone willing to go out of business faster than you."
In this context, many organizations have attempted to catch up by squeezing their own suppliers' margins, instructing procurement to negotiate the lowest unit cost.
However, this strategy can quickly backfire. Forced to now cut back on his or her own costs, a supplier may now have less money to allocate to research and development or be short staffed. As a result, your supplier may deliver products late or simply provide lower quality products. Ultimately, this will just cause disruptions in the overall supply chain—from higher inventory costs to unexpected production downtime—which very often end up largely exceeding the initial cost savings.
A WINNING STRATEGY
An alternative—and more interesting—approach consists of finding ways to streamline the product development, manufacturing and procurement processes, allowing manufacturers to increase productivity and reduce internal costs without sacrificing profit margins.
This can only happen if procurement understands and supports your organizational goals and objectives.
THE CHANGING ROLE OF PROCUREMENT
In this view, the role of procurement is not just transactional processing; it is strategic.
To identify opportunities to actively contribute to strategic goals, procurement has to better collaborate with its internal clients, especially engineering, quality assurance and manufacturing.
For example, when working on new product development, procurement may consult with the engineering and quality assurance departments to establish a list of preferred vendors that can assist with recommendations for material selection or even the optimization of an existing design.
Without such a list, procurement may simply select suppliers purely based on price, not realizing that suppliers with the expertise to recommend more appropriate materials for parts may actually decrease other costs (production, inventory, etc.). Also, suppliers with faster turnaround times on materials and parts will probably save the company more than the savings on the unit price, simply because quick turnaround times contribute to reducing inventory costs and achieving faster time to market.
Similarly, collaboration with operations will help procurement gain insight into supplier performance and requirements in terms of cost, quality, delivery, cycle time, etc.
By incorporating the constant feedback of the other functional departments, procurement will be able to develop integrated purchasing strategies that support organizational goals such as quicker development times, lower manufacturing costs, reduced downtime or even improved cohesiveness and responsiveness among departments.
Naturally, all this is only possible if management supports the initiative by encouraging collaboration and by rewarding procurement differently. If procurement continues to be rewarded mainly on savings, then there will be little or no incentive for the purchasing department to evaluate and select suppliers differently.
CONCLUSION
Times are tough for manufacturers, so it is quite understandable that procurement would be tempted to select the supplier with the lowest price. This, however, is rarely a wise decision.
First, because this may only allow manufacturers to temporarily compete on price—what will happen the next time prices drop again?—and second, because this type of strategy can actually increase manufacturing and inventory costs, thereby eroding the manufacturer's profit margins even more. It is not just about price. Quality, service, technical ability, and overall responsiveness of the supplier are factors that should be equally weighed, and for that, procurement needs the engineers' help.
On the other hand, when procurement actively participates in cost-reduction strategies by enlisting suppliers, manufacturing and procurement into a concurrent process of early interactions, their collaborative efforts often result in producing better products more quickly and more cost effectively.
Ultimately, it is this type of cost-reduction strategy that will lead to a more sustainable competitive advantage than price cuts alone.
ABOUT VICONE
Since 2004, we have been designing and manufacturing custom rubber parts for companies and industries around the world.
Need custom rubber parts?
Let's start a conversation! Tell us about your project and we'll explain how we can help. Contact us
[i]
Rice, Marc. April 2011. 6 Million jobs lost, 42,000 factories closed. It's time for a national manufacturing strategy http://nistmep.blogs.govdelive... (accessed March 8, 2012)
[ii]
Bernard, André. March 2010. Trends in manufacturing employment http://www.statcan.gc.ca/pub/7... (accessed March 8, 2012)