ECODESIGN: A POWERFUL TOOL FOR SUSTAINABLE DEVELOPMENT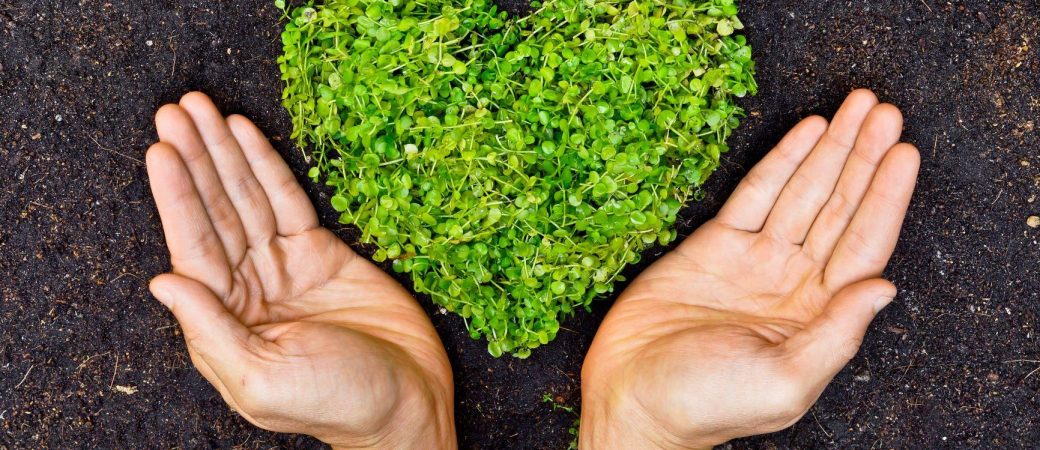 Sustainable and responsible business are no longer merely buzzwords or a concern only for large corporations looking to improve their reputation or win-over more customers, it has become crucial to the strategy of any size company who strives to remain competitive in this complex market environment.
Increasingly, governments are applying pressures or implementing regulations and clients are actively seeking products with some consideration for the environment. These market forces inevitably call for manufacturers to consider their impact on the environment, a key facet of sustainable development (interconnection of economy, environment and society), and those who address these concerns will have an edge over those who don't. Ecodesign constitutes a powerful tool for sustainable development.
WHAT IS ECODESIGN?
In a nut shell, it consists of integrating environmental aspects at the product or service conception stage with the aim of reducing its overall negative impact on the environment. This encompasses analyzing the entire product or service life cycle, from raw materials to production, transport, use, and disposal in order to reduce its environmental footprint while keeping the same efficiency and utility, or increasing its efficiency and utility while not increasing its footprint. This approach is referred to as the Life Cycle Assessment (LCA). Ecodesign also refers to other activities such as rethinking or redesigning existing products with reduced amount of raw materials used, waste or energy required.
GETTING STARTED AND WHY THE CONCEPTION STAGE IS CRITICAL
LCA is the main analytical tool to evaluate ecodesign concepts. It examines inputs (e.g. materials, resources, energy) and outputs (e.g. emissions to air and water, waste) at every stage in a product's lifecycle to then quantify its environmental impacts. This framework has been standardized within the International Organization for Standardizations' series ISO 14040.
As a first step in applying ecodesign principles, objectives pursued for the product or service need to be defined. Are we just looking to improve an existing product? Do we want to create a brand new, "greener" product line? Or are we looking to introduce ecodesign for all our product development? Ecodesign is considered from the get go when thinking of product development or adaption, just as with usual requirements such as quality level, durability, costs, functionality and other product specifications. According to the Institut de développement de produits (IDP), 80% of a product's environmental impacts are determined at the conception stage.
The next step uses the LCA tool to analyze the product life cycle and system, from cradle-to-grave, with the goal of pin pointing the areas where some improvements can be made. Some main environmental aspects to analyze throughout this exercise are resource consumption and emission to air, water and ground (greenhouse gases, toxic elements, waste management). Using established databases, these "hot spots" can be quantified in terms of environmental impact and then different alternatives can be proposed along the cycle in an effort to reduce overall environmental footprint. Since the LCA assessment is truly a global, integrated approach, it is usually better performed by a multidisciplinary team, one which includes everyone involved in a stage of the product's life cycle. Designers, engineers, procurement and QA professionals, marketing and operations as well as suppliers can all contribute and enrich this process.
Some solution paths to rethinking or redesigning products with these considerations in mind can include reducing the quantity of materials, choosing a more durable material for longer product useful life, optimizing packaging, transport or other supply chain activities, implementing sustainability criteria for suppliers or any action that can minimize the product environmental impact during its whole life cycle.
BUT IS IT PROFITABLE?
While research is still limited, we know that the most successful companies have put into practice sustainable development principles in their processes and ways of doing business. The list is exhaustive, from Apple to LG, GE to Starbucks, Philips Lumec and Rona to name just few. They have found that these measures call for some creative thinking and foster innovation and collaboration inside the organization. How else can you really rethink, redesign, constantly improve and reinvent products or services along its entire life cycle?

So what about the bottom line? A study conducted by the IDP and a French partner among Quebec and French companies has shown that companies benefit directly from ecodesign. Results indicate that 93% of them showed increased profits with ecodesign products. This increase in profit was mostly due to an increase in sales (86%) or a decrease of production costs (7%). Only a small number (7%) have seen no change in sales and costs. An ecodesign approach can not only contribute to increasing profits, it can stimulate creativity and innovative-thinking as well as greater cooperation and commitment. Aren't those essential ingredients for success? Oh, and not to mention, it's great for our planet.
ABOUT VICONE
Since 2004, we have been designing and manufacturing custom rubber parts for companies and industries around the world.
Need custom rubber parts?
Let's start a conversation! Tell us about your project and we'll explain how we can help. Contact us